A perfect domain name is a valuable asset for your business. It will allow other people to find your website more easily, but more importantly, it builds you up as a genuine entrepreneur, not a destitute wannabe or even an obscure character. If this is you, please go and buy a good domain name right away. Domain names, being restricted as there is just one of whatever name you need, proposes that you should buy the name quickly even before you are prepared to make your site, at any rate you will have held the name for yourself. You can get domain names from us for $8.71USD a year up-to 10 years. We provide the domains at the cheapest price in all over Pakistan. We provide a user-friendly interface to access domain.
Features that we provide with domains:
Free DNS Management
Free Email Forwarding
Free Private Privacy
Domain Theft Protection
Domain Forwarding
Control Panel to Access Your Domain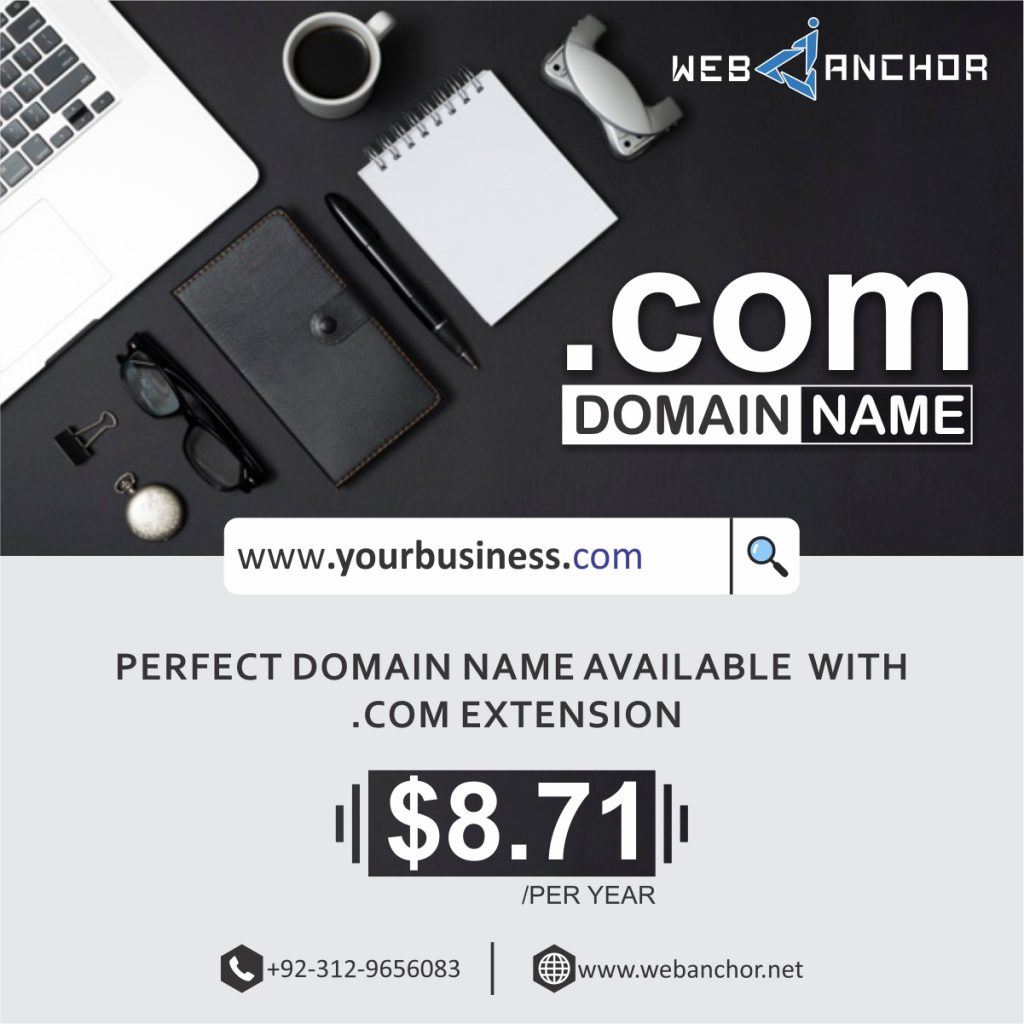 Steps to buy a domain from us?
To register a domain name with us by the following way:
1: Open your web browser and write www.webanchor.net in the search bar.
2: Click on Support Area Option on the Menu.
3: Click on Register option.
4: Fill the necessary fields and click on the register button in the bottom. It will create your account on our website. This is our client area where you can login any time to get all information (e.g billing & expiry) and access your domains and hostings.
5: Click on domains option.
6: Click on register a new domain option.
7: Write the domain name in the field that you want to register. It will check the domain availability.
8: If domain is available then the "Add to Cart" option will appear on the bottom of the field.
9: Click "Add to Cart" option.
10: Then click on "Checkout" option.
11: Change the name servers if you want to otherwise ignore the option and click on "continue".
12: Click on "checkout" option.
13: Click on "Complete Order" Option.
Now your order has been placed.